To celebrate #iwill week (18th November 2019 – 22nd November 2019), we  are shining our 'SCF Spotlight' on Lanai Collis-Phillips  – a new UK ambassador for Youth Social Action, and highlighting the importance of young people having a voice.
Lanai has been volunteering for the last three years at Women Against Sexual Exploitation and Violence Speak Up (WASSUP), a project run by Volunteering Matters, we are proud to have funded through our #iwill fund. Set up by four women with English as a second language, it's now grown to a team of 35 young women who volunteer a total of 170 hours each month to raise awareness of domestic abuse, child abuse and sexual violence.
Volunteering with WASSUP has given me the confidence to speak up and take the lead, which in turn has opened up new opportunities. I've given speeches to community groups and the Mayor of Ipswich to promote WASSUP's work, and am now the first young person in Suffolk to become a representative on our local safeguarding board.
In October 2019, Lanai gave a powerful speech at the University of Birmingham which included a poem she wrote about the struggles young people face.
WASSUP is just one of the fantastic projects we have funded through #iwill.
On a wider scale, since its inception in October 2015, the #iwill fund has awarded 69 grants worth £302,036 – half of which came from central government and half was raised through private philanthropy. These grants have reached 7,816 primary beneficiaries, plus an additional 3,857 estimated beneficiaries.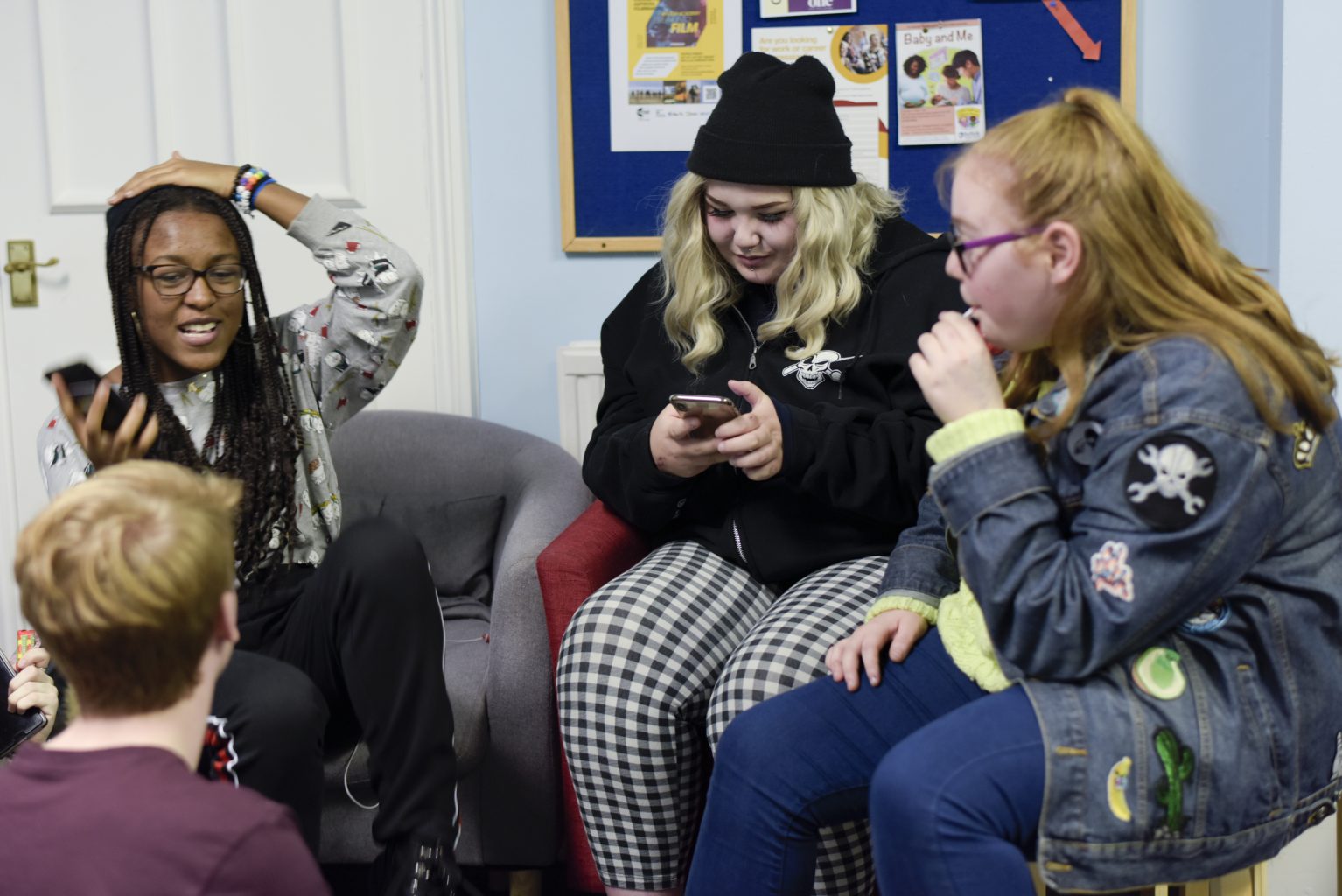 Outreach Youth
Click the buttons below to see a breakdown of the charities and community groups funded and what issues are being tackled – which have helped to make a positive impact on lives of Suffolk's young people.
Some highlights include:
A "buddy' scheme for young people living in supported accommodation in Suffolk
Employment of a volunteer to help coordinate work with youth services
Training for young people to prepare and present a weekly radio programme
Educating young people on their legal rights and responsibilities in regards to 'Stop and Search'
Developing a community hub in Saxmundham
Enabling young people the opportunity to volunteer at a foodbank
Go Team Suffolk!
Charities and community groups supported in Suffolk through #iwill
Academy of Youth
Access Community Trust
ActivLives
B&B Theatre Company
Bows & Arrows
Breaking Barriers ( Suffolk)
Clare Castle Country Park Trust
Community Action Suffolk
Deben Community Farm CIC
Fixers UK
Forge Community Church
Future Female Society
Headway Suffolk
Ipswich and Suffolk Council for Racial Equality
Ipswich Community Media
Karibu African Women's Support Group
London Bus Theatre Company
Mid Suffolk Holiday Opportunity Play Scheme (HOPS)
Music in Our Bones
Musica
Newmarket Operatic Musical and Amateur Dramatic Society Ltd (NOMADS)
Offshoot Foundation
Out Loud Music
Outreach Youth
Park Radio Ltd
Porch Project
Public Service Broadcasting Trust – Fixers
REACH Community Projects
Red Rose Chain
Signpost East Suffolk
Signpost Gunton
Spinning Wheel Theatre
St Elizabeth Hospice
St Giles Trust
Suffolk Artlink
Suffolk Family Carers
Suffolk Young People's Health Project
The B&B Young People's Theatre Group
The Befriending Scheme
The Benjamin Foundation
The Mix Stowmarket
Thirst Youth Café
TOPCATS
UCS Students' Union
Unity in Diversity Community Interest Company
Unity Youth Projects
Volunteering Matters
Waveney Youth Council
Woolverstone Project
YMCA Suffolk
Young People of the Year
Primary Issues supported through #iwill
£36,750 – arts, culture and heritage
£17,117.03 – building skills and improving access to employment
£3,905.40 – bullying
£17,500 – caring responsibilities
£4,997.36 – counselling/advice/mentoring
£6,971.46 – disability and access issues
£76,011.10 – education learning and training
£4,770 – employment and labour
£1,920 – environment and improving surroundings
£4,900 – health, wellbeing and serious illness
£4,282 – language, culture and racial integration
£6,838 – mental health
£5,000 – offending/at risk of offending
£16,450 – social inclusion and fairness
£94,123.84 – stronger communities/community support and development