How clean and litter free is your street, village, or tdown?
As part of the Festival of Suffolk, BBC Radio Suffolk are organising a Clean for the Queen on the Bank Holiday Weekend of Fri 29th April – Mon 2 May.
They are hoping you'll join them too on the Bank Holiday weekend, at the beginning of May, to spruce up Suffolk ahead of Her Majesty's Platinum Jubilee celebrations, especially if the Festival of Suffolk Torch Relay is coming your way on its 550 mile journey around Suffolk later in May.
"It's a great opportunity to hopefully get out in the spring sunshine and clear up some of the litter that's blighting our beautiful county.
Over the years I've been amazed by how many people turn out for these kind of litter picks but equally disgusted that they have too. The more we can do to discourage people from tossing it down in the first place the better. In the meantime lets keep clearing for the Queen!"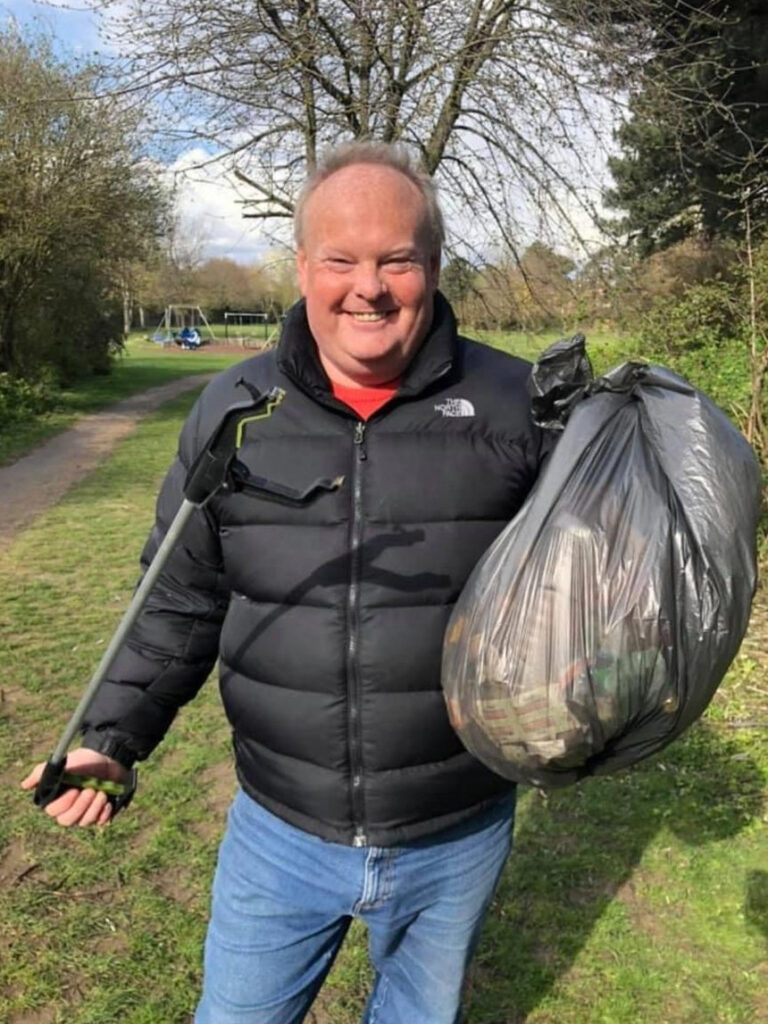 Your local borough or district council can help you with litter pick sticks and the collection of the rubbish you clear up.
It would be great for villages, estates, workplaces or community groups to join in!
Previous 'Don't Be A Tosser' anti-litter cleaning weekends have had an amazing response.
This project sits so perfectly within the Festival of Suffolk initiatives and events that are planned for this summer. The festival is all about people of all ages and communities coming together to showcase all aspects of Suffolk life. This important environmental project will lift everyone's spirits and make them proud of where they live, it will also see Suffolk returning to its tip top best in time for all the celebrations.
If you fancy joining in and giving  your community a tidy-up,  email mark.murphy@bbc.co.uk and let's get Suffolk sparkling and clean for the Queen.
There is a whole series of fantastic events and activities happening between May and October 2022. Some of these are unique to the Festival, some are the regular annual treats that we already know and love from around the county, and in our own local communities. The Festival is a celebration of Suffolk during The Queen's Platinum Jubilee that brings all communities together in joyful celebration and creates a powerful legacy to increase the visibility of our county and improve local lives for many years to come.
Our legacy goal is the build a Festival Fund of £5m by 2025, to be given in grants to help charities, community groups and social enterprises working in these six areas: . Opportunity and Education, Health and Well-being, Community. Enterprise, the Environment and Culture and Tourism (These are the Festival themes).