please get in touch
We'd love to hear more about your ambition to support those in need across Suffolk.
please give now
You are welcome to make a donation to Suffolk Community Foundation right now and please don't forget to add the GiftAid. Please click here to do so. 
Alternatively you are welcome to send a cheque to us at the following address:
Suffolk Community Foundation
The Old Barns
Peninsula Business Centre
Wherstead
Ipswich
Suffolk
IP9 2BB
Why I support Suffolk Community Foundation
Gary Avis, Character Principle & Ballet Master of the Royal Ballet Company
"I am passionate about supporting Suffolk Community Foundation and in particular initiatives that harness the power of different art forms to support community well being, personal development and healing of all kinds. I know from experience what a powerful, positive and lasting impact this can have."
Brad Jones, Editor, EADT and Ipswich Star
"Suffolk Community Foundation's Hidden Needs Report has provided us all with a very clear picture of the challenges that we face here in Suffolk. We've been working together with them for over a decade now to make sure that as many Suffolk people as possible give what they can afford to support the smaller local charities and community groups who work so hard to make a difference in our local communities.'"
Dominique Fell-Clark, Founder, Women and Girl's Fund
"The enthusiastic team of experts at the Suffolk Community Foundation has made our giving to local organisations professional, informed and enjoyable."
Colin Low, Kingsfleet Wealth
"A small grant to these groups makes a huge difference, and working with the Foundation has given me broader knowledge of these groups and made me better informed of local needs."
Darren Chaplin, Cazenove Capital Management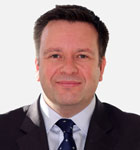 "My client wanted to leave her money to charity and thought the only option would be to give it to a national organisation. However by creating a fund with Suffolk Community Foundation we have discovered a way to honour her wishes and go on supporting her local community in perpetuity."
Louise Long, Partner at Birketts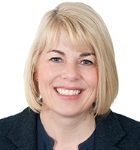 "One of the advantages of supporting our clients to work with Suffolk Community Foundation is that we are able to work in line with the Trust's original objectives and pick up the administrative burden involved in the practical elements of grant making."
Subscribe to our newsletter
To receive the latest news and grants information from Suffolk Community Foundation.