Pargiter Trust, a family charity, understands the importance of supporting disadvantaged older people to remain independent, healthy and socially included.
As highlighted in our Hidden Needs Report, Suffolk has one of the fastest ageing populations across the country with an alarming 25,000 older people living in poverty. By working with the Foundation, the Pargiter Trust has been able to reach local specialist organisations that are tackling real issues facing older people. To date, the partnership has awarded 50 local grants with a value of £124,778.
"This partnership has enabled us to get to the grassroot organisations that we cannot reach. Suffolk Community Foundation have been a great asset to the Trust in finding these valuable organisations who are making a real difference to peoples lives."
Martin Cash – Trustee of Pargiter Trust
These are some groups that have been funded by The Partiger Trust's grants panel:
Felixstowe Volunteer Centre
Margaret Catchpole Bowls Club
OBee CIC
Voices 4 Gainsborough Community Library
Wardens Charitable Trust
Upbeat
The Befriending Scheme
East Suffolk Association for the Blind
Capel Parish Nurses
Voluntary Network
St Nicholas Hospice
Age UK Suffolk
Snape Village Hall Management Committee
Huntingfield Parish Council
Below are some other examples of projects funded by supporters of Suffolk Community Foundation.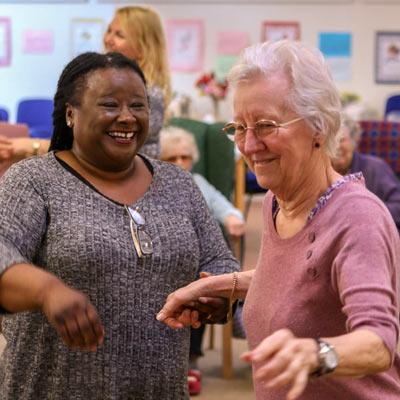 A vital daycare facility for over 80 older people in Ipswich was saved…