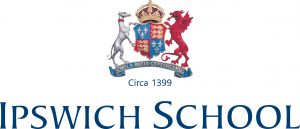 Ipswich School are working closely with the Foundation to make sure their local charitable support is targeted to make the biggest difference.
Each pupil at the school has a chance to vote from a shortlist of Suffolk charities who are all working tirelessly to help the most vulnerable in our county.
They have raised over £8,000 in the two years of the partnership and have made a real difference to local lives by supporting the following three charities…
Ipswich Housing Action Group which helps those who are homeless, 4YP or Suffolk Young People's Health Project, supporting young people with a safe place to visit as well as offering counselling if they are feeling anxious or stressed. And FIND, Families In Need, a foodbank charity that supports people in Ipswich. In addition to the money raised the school were extremely generous with collections of food and clothing – all of which was distributed around Suffolk.
We are delighted that following a recent vote they will be supporting two further charities, Suffolk Mind and Ipswich Town Pastors.
Suffolk MIND are a charity who work with those who wish to improve their mental health. They support all age groups and have a wonderful venue at Quay Place, a converted church down on the Waterfront in Ipswich. They offer well being courses, art therapy courses, acupuncture sessions, gardening and allotment projects as well as general support to improve mental health.
Ipswich Town Pastors, are a voluntary run organisation who train volunteers to go out on Friday and Saturday nights in Ipswich town centre. They also support the Latitude Festival with day and night time safety patrols. They work as part of a team in collaboration with the police and Ipswich Borough Council, and seek to be a positive influence on the streets of Ipswich Town Centre and other nightlife areas.
Below are some other examples of projects funded by supporters of Suffolk Community Foundation.