On Thursday 26th March at 7pm, the  High Sheriff of Suffolk Roz Eminson, SCF's Tim Holder and BBC Suffolk's very own Lesley Dolphin took to the airwaves of BBC Radio Suffolk to present the 2020 High Sheriff's Awards.
On March the 26th, hundreds of people from every corner of Suffolk were due to gather at Wherstead Park for an awards celebration of the outstanding contribution of the County's volunteers, charities and community groups, those inspiring and selfless individuals who's great work has helped Suffolk earn the title of 'The Caring County'.  
With the UK now in lockdown, the decision was made that this important celebration must still go ahead, but in a different way, so this year we harnessed the power of the BBC Radio Suffolk airwaves to broadcast the awards for the first time ever! 
I feel that particularly in these demanding and worrying times we need something to lift our spirits and what better way to do this than to have an opportunity to highlight and celebrate the exemplary and incredible contribution of those working in our voluntary sector. Indeed, we are already seeing evidence of volunteers stepping up and going above and beyond whatever the normal call of duty is to help others manage during this crisis.  We are seeing the best of the human spirit and the High Sheriff's Awards are a wonderful way in which we can show our appreciation and thank all those who give their time so willingly, and with dedication, for the good of the less fortunate people of Suffolk.
2020 High Sheriff's Award's winners
Kindly sponsored by…
Rifaii came to the UK 3 years ago as a refugee from Syria. Since arriving, as well as adapting to life in the UK, supporting his family and learning English – he has dedicated himself to supporting other refugee families arriving in Suffolk.  As well as helping with ongoing interpretation and outreach and integration work, 'Rif' also offers that crucial early support, by carrying out airport pickups where he welcomes families from the moment they step off the plane into their new and daunting lives.  He has a hugely calming and reassuring nature that really aids the 'settle in' process of so many refugees that come into the County. This is all done alongside studying on a catering course, and full-time employment – Rifaii will always make time for his volunteer role on the Resettlement Team at Suffolk Refugee Support.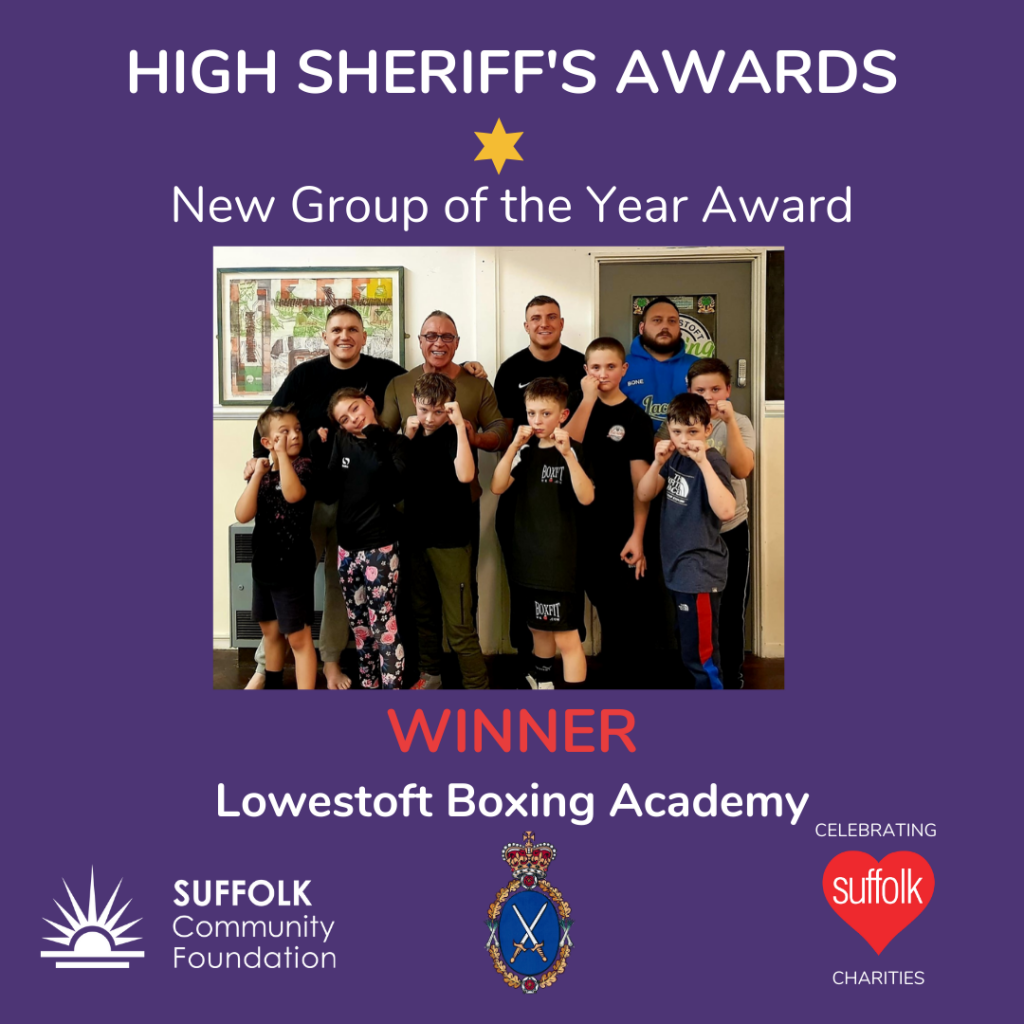 Kindly sponsored by…
Lowestoft Boxing Academy was set up to tackle issues relating to racism, social divide, substance misuse, prevention of youth offending and mental health. It is open to young and adults alike, starting from 5 upwards. They run three nights a week 3 session each for children and adults.  Those who can pay a membership fee, those who struggle are just encouraged to come along with no fuss made.   
Ben also started it because he was sick of hearing there was nothing to do. Boxing doesn't just teach people to box it teaches them about discipline, that trust and respect are earned not a given; they learn about good codes of behaviour, consideration to others, the importance of good nutrition, the dangers of knife crime.  Mentoring and a team spirit are an important part the club ethos. The club encourages former soldiers suffering from PTSD and any ex-servicemen and women to join. Everyone is given a chance no matter what creed, colour or background.  Everyone is given a set of wraps and a tracksuit to start with and other training equipment as they progress and when funds allow. 
Kindly sponsored by…
Part of the Suffolk libraries network, Gainsborough Community Library works hard to service all that live in its deprived area of Ipswich, always offering a huge array of additional activities for people of all ages – from weekly family crafts, to monthly clothing swap shops, to girls groups with self-esteem workshops and sharing stories for adults with disabilities.  The fantastic list of what they offer is endless. Supported by Voices for Gainsborough Community Library, their friends group, they offer a community café where they raise vital funds to provide free or low cost events, as well as activities and trips. It really is an incredible safe space for people to meet, socialise and learn new skills.
Kindly sponsored by…

Farlingaye High School Green Council coordinates and promotes a number of environmental concerns and aspects as part of the wider school community.  Over this year, the council facilitates every form group collecting and sorting the daily recycling of over 80 classrooms. From ensuring that food waste from the cafeteria is kept to a bare minimum, printer cartridges across the school are recycled back to the manufacturer at source, to the removal of single use plastic cups.  The school has developed a Royal Horticultural Society Gardening Club which is focused on improving the urban greening of the school, and teaching pupils basic gardening skills, all working together to implement the plantation of a new hedge row in the grounds. In December the council ran a competition to reduce energy usage of classroom lights during breaks and afterschool, with huge engagement from all across the school. 
Kindly sponsored by…

Green Light Trust supports disadvantaged and vulnerable adults, children and young people who have complex life challenges preventing them from moving forward and living their best life.  Their progressive programs are targeted towards adults and young people: with mental health issues, in recovery form substance misuse, who are victims of trauma, crime, domestic or other abuse, who are socially isolated who are probation service users, who are long-term unemployed, who are ex-military personnel.  Using the power of nature, they look to engage small groups of beneficiaries in woodland and other green space wellbeing and educational programs, teaching them everything from practical wood-crafting and cooking skills, giving them ecological knowledge, building their confidence and self-worth, as well as the tools to reduce anxiety and improve overall health and well-being all through a connection with the natural environment.
Kindly sponsored by…
Since 2010, Grzegorz has volunteered at Orwell Mencap every working day of the week.  Despite his being deaf and mute and unable to lip read or read English, Grzegorz escorts many of their attendees on public transport at the beginning and end of each day helping them arrive and leave safely.  From the moment he arrives at the day centre, he tirelessly helps people with learning disabilities – assisting in the garden furniture workshops, as well as helping with general site maintenance whether it be decorating, garden maintenance, clearing leaves etc.  Without help such as this, Orwell Mencap would not be able to effectively maintain their site as a safe and welcoming place for people with learning disabilities. The work he does whilst not only overcoming his own disadvantages, but to also help others overcome their own is truly remarkable. 
Kindly sponsored by…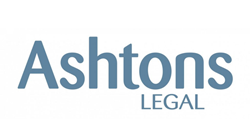 In 1981, Drena Black helped form and became chairman of Waveney Domestic Violence & Abuse Forum. Her continued commitment in the field of domestic abuse has helped move attitudes from 'its just a domestic' to perpetrator prosecutions for this horrendous hidden crime. Under her leadership and guidance the Forum has moved from strength to strength offering courses and victim programmes. The Forum now has  125 members representing schools, social care, police, solicitors, health teams, other support agencies and our programme facilitators. This year alone has seen around 400 individuals approach what has now become a charity.  Drena has also given her time and passion to a number of other charities including The Waveney Women's Health Information Centre. Even at the age of 74 she continues to give talks and raise awareness. 
With the national morale booster for the NHS following on at 8pm, it felt absolutely right that we should all be together in Suffolk to say a big thank you to our own volunteers, community groups and charities. Aside from us all doing our bit by staying at home, their work combined is having such a powerful effect on keeping our vulnerable people safe and well and less likely to need help from our heroes in the NHS. We needed to celebrate them, but also to reinforce the ongoing central call out of the 'Home But Not Alone' Campaign in Suffolk from Community Action Suffolk and others for more volunteers to come forward and help their neighbours, local communities, charities and community groups and also for people to help financially to support all this work if they can by making vital donations to Suffolk's central Coronavirus Community Fund.