Direct beneficiaries supported so far
Applications pending £235,000
232 charities already supported
Singing superstar Ed Sheeran has made a
founding 
gift
to launch Suffolk Community Foundation
's
 'Rebuilding Local Lives Appeal'
.
The Community Foundation's new appeal sees BBC Radio Suffolk adding their support to The Suffolk Coronavirus Community partnership in Suffolk, which already includes the National Emergencies Trust (NET), East Anglian Daily Times, Community Action Suffolk, Suffolk Association of Local Councils, Suffolk County Council, District and Boroughs Councils and all those involved in Suffolk's 'Home But Not Alone' initiative. It is hoped that the Rebuilding Local Lives Appeal will deliver more local giving to the Suffolk Coronavirus Community Fund, which has been created and delivered by the Foundation. The founding gift from Ed Sheeran moves everything a big step towards 'Team Suffolk' breaking through the fund's £2M fundraising target.  
We were so excited and grateful to receive this support from Ed; he has been so generous to our County in so many ways. The timing of the announcement of his wonderful gift – as we enter the 'Suffolk Day Weekender' – has provided a great reason for everyone to celebrate. Ed's visibility as a supporter will really boost to our ability to raise awareness of the fund and this new appeal, and now we can inspire even more people to support Suffolk charities and community groups to get Suffolk lives back on track as we come out of lockdown.
If your donation is larger than £250, please help us to maximise this gift by contacting us directly on 01473 786911.
If you are making a donation via Just Giving, please note that they request a voluntary contribution to their site set at 15% on top of your donation. You can elect to reduce that contribution, or remove it.
The coronavirus (COVID-19) outbreak, which began in December 2019, is now presenting a significant threat to the people of Suffolk.
The Suffolk Coronavirus Community Fund was launched by Suffolk Community Foundation in partnership with the National Emergencies Trust and supported by leading Suffolk organisations including Community Action Suffolk, Suffolk Association of Local Councils, East Anglian Daily Times, Suffolk County Council, District and Borough Councils and all those involved in Suffolk's 'Home But Not Alone' initiative, to help fight the impact of coronavirus on vulnerable people in the county.
How money raised goes to support Suffolk…
We want to create a positive environment for our young people to thrive, develop and become the best that they can be…
Anyone can find themselves facing a critical situation where they will need help quickly. Charities and community groups play an essential role in helping…
Throughout our lives we continue to learn and develop. If everyone in Suffolk is helped to do this, we all benefit…
Charities and community groups can offer early intervention and prevention, so everyone in Suffolk can have healthy day-to-day lives…
Helping people to live dignified, productive, independent, healthy lives, and to be in the position that they enjoy older age…
Many charities and community groups play a vital role in creating opportunities for people to come together and feel that they belong to a happy…
Suffolk has responded to this crisis with compassion, stoicism and resilience. In spite of the sadness and difficulty, I am hearing so many stories of kindness, with communities coming together across the County to support the vulnerable and lonely. 
Our great charities are working all hours to provide desperately needed aid to those in need. Now they need our help in this darkest hour. The marvellous news is that BBC Suffolk is joining Suffolk Community Foundation, The East Anglian Daily Times, 'Home But Not Alone' partners and local media right across Suffolk to launch this central fundraising appeal for the benefit of all, no matter what challenge they are facing. I'm sure this will prove to be an inspiration to us all.
The experience of the impact of coronavirus in Suffolk has brought home once again the levels of poverty and need so many people are facing, in our towns and our villages.  This fund will help us together to respond to this challenge, now made so much greater by the pandemic, and care for those in greatest need.
There are three key things that we can all do to save lives and support our NHS. The first it to stay safe at home where possible, the second is to offer our support to our immediate neighbours and local communities if we are able to, and the third is to support our hundreds, or indeed thousands of local charities and community groups here in Suffolk. They are the glue that supports vulnerable members of our society, especially at this time of a national crisis. The Suffolk Coronavirus Community Fund has been set up as a central place for Suffolk people to give. Its soul aim is to provide immediate and vital financial support to these key organisations and the vital work they do to keep us all safe and well.
I have worked with the Foundation for many years and I know what a great job they do to support those in need. I know from first-hand experience in my role as PCC, how much the funds they raise help those in difficulty for whatever reason, young or old, throughout Suffolk. I'd urge everyone in position to do so, to support this very worthy appeal to assist our fellow residents in their hour of need.
In my role I've been able to talk with many charities about how they handling today and planning for the very difficult months and even years ahead. We need resources to support our voluntary sector to be able to equip people impacted to move forward with their lives. The new fund will help hugely with this and I hope we can all find a way to contribute to it. It's not going to easy but I have confidence that we will pull together to get through this.
The work that Suffolk Community Foundation does to support the vulnerable and local charities has always been outstanding but now, more than ever, the role they play is vitally important and significant within the county.  Thank you for all those that lend their support and Suffolk Constabulary looks forward to continuing to work closely with them.
Our Town and Parish Councils are doing all they can to address the immediate needs of their community at this time of national crisis. Many will have already been supported by our local voluntary organisations to achieve this. We need to continue to support them and each other, with more visible issues like emergency food provision and helping to support the lonely and isolated as they spend the coming weeks alone at home. The Suffolk Coronavirus Community Fund has been set up to enable Suffolk people to give centrally to support local charities and community groups. Together we can give to help local people facing these issues and perhaps some of the more hidden challenges like domestic violence, addiction, family crisis and bereavement. Please do support this fund if you are able to do so.
This appeal is vital as it will provide much needed financial support for our charities and community groups who are responding to the Coronavirus emergency. Suffolk is well 
known
as 'The Caring County' and we hope our community will step up and give generously in support of vulnerable local people.
Suffolk Day is always special for our County, but I'm so delighted that this year we are not only going to celebrate and thank the wonderful people of Suffolk for all the great things that they do, but also launch a new way to really help our most vulnerable at this difficult time. Today's launch of Suffolk Community Foundation's Rebuilding Local Lives Appeal has also been made all the more exciting and impactful because the founding donation has come from our biggest star of today. Thank you so much to Ed Sheeran for his wonderful generosity and for all the awareness his gift will bring. All the best to everyone in Suffolk as we all step up to support the Rebuilding Local Lives Appeal in any and every way we can. Thank you Suffolk!
Where does the money go?
Hover over the map to find out more about how the fund has supported the fantastic work of local charities in the midst of the pandemic.
Click on the headshots below to find out more about how your support can help…
Find out more
In addition to our day to support of diverse communities, we are now seriously looking at how to provide emergency food provision, financial support to achieve this is absolutely vital.
Mrs Shayra Begum
BSC Multicultural Services
Find out more
3rd sector organisations such as ourselves are perfectly placed to respond quickly in this fast-changing landscape, funds like this allow those with local knowledge to better focus on solving problems quickly.
Simon Glenister
Chief Executive, Noise Solution CIC
Find out more
We now need to deliver ways to take the outdoors online to maintain continuity of our vital services to vulnerable adults and young people when they are more isolated than ever and need support to deliver this change. We badly need more funding to support as we continue to adapt.
Tom Brown
Chief Executive, Green Light Trust
Find out more
We are working hard to support our clients during this difficult time. Our volunteers have been fantastic and we are extremely grateful to the local community who have continued to donate to the food bank. We are not able to conduct face to face assessments at the present time, but our staff are stepping up even more to offer phone advice and, of course we must continue to ensure vulnerable clients still have access to the foodbank. We badly need more funding and supplies to meet increased demand.
Ann Allen
Client Relationship Manager, Reach Community Projects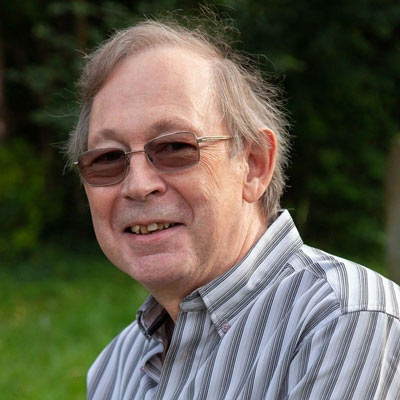 Find out more
Whitton Youth Partnership works with young people in NW Ipswich. These young people will not be at school now and many will therefore be at a loose end, vulnerable and hungry as there may be no free school meals for many. We are following the advice of the National Youth Agency and are looking at ways in which we can still deliver support to our young people online or in carefully managed one to one or two to one scenarios. We would urge national and local support for our young people as a matter of urgency.
Jim Manning
Find out more
The voluntary sector is so important right now and must survive this crisis! We are on the ground helping our communities find connection in meaningful ways that include everyone. We are perfectly placed to do this at hyperlocal level. It's so vital that no one is forgotten or left out.
Ann osborn
"It is the strength and desire to help from the public that can make the most difference."
Prince William, Duke of Cambridge
Patron of The National Emergencies Trust
Who the funds supports
Money raised will support charity groups and community organisations throughout Suffolk, to reach the most vulnerable during this pandemic.
This is a rapidly developing situation, and as a result, the focus of the fund will continue to evolve in line with the support required. The fund will currently support;
Groups that support the ongoing needs of vulnerable people to ensure that their health and wellbeing is maintained
Groups and activities that support vulnerable people self-isolating (the elderly, people with pre-existing medical conditions etc
Support for foodbanks and organisations working to combat hardship caused by the pandemic including child hunger
Community response coordination
Volunteer costs for new and existing organisations responding to the effect of the pandemic
Additional costs of working remotely and adapting services delivered in the wider community
Additional support as required for emotional support, mental health and bereavement support
If you are a charity or community group looking for support, please visit our grants pages by clicking the button below.
Coronavirus Community Fund Grants awarded
Suffolk Community Foundation is committed to transparency and we work with 360Giving to publish information about our grants. If you would like to find out more about the wide range of projects the Foundation supports, you can find a full list detailing all grants awarded at 360Giving > https://grantnav.threesixtygiving.org/funder/GB-CHC-1109453
This work is licensed under the Creative Commons Attribution 4.0 International License. To view a copy of this license, visit http://creativecommons.org/licenses/by/4.0/. This means the data is freely accessible to anyone to be used and shared as they wish. The data must be attributed to Suffolk Community Foundation.
We believe that with better information, grantmakers can be more effective and strategic decision-makers. 360Giving provides support for grantmakers to publish their grants data openly, to understand their data, and to use the data to create online tools that make grant-making more effective.
For more information, visit http://www.threesixtygiving.org/
Subscribe to our newsletter
To receive the latest news and grants information from Suffolk Community Foundation.