Bury St Edmunds Women's Aid Centre
Living accommodation, courses and counselling, to support women and children to rebuild their lives after the traumatic effects of domestic violence.
Writing has long been used as a way of expressing difficult unsaid secret thoughts and finding solace from overwhelming feelings.
But the Women's Refuge in Bury St. Edmunds, working with a playwright from the Theatre Royal, has taken this form of expression one stage further.
A unique outreach project for women who fled domestic abuse in various forms, helped them pen their experiences which then culminated in a unique play, Refuge, staged with professional actors before an invited audience.
'Refuge' was a unique outreach project made possible by Suffolk Community Foundation together with Bury Women's Aid and The Theatre Royal Bury.

The end result was, says one of the writers, "Better than therapy.''
The actors brought everything to life and helped me deal with what had happened to me and really process what happened.
Another simply said, "It saved my life".
According to project leader and award-winning playwright Danusia Iwaszko,"It was "extraordinary" not only helping the women involved but as it was performed live on stage it made a "real connection" with the audience.
The play, which was part funded by Suffolk Community Foundation's Hodge and Shallow Fund, tells four real life stories – although the identities of those involved were changed to protect the individuals.
There's Charlotte, a young mother whose husband gradually erodes her confidence and ends up lifting her off the sofa by her head – just for eating a biscuit.
Mandy describes being raped by her husband, simply because she's made a phone call to a friend. "I laid there helpless, not able to breathe or move, with 13 stone of weight crushing me to the floor…I felt sick as he breathed heavily into my ear, pinning my arms down beside me."
Then there's Josie, whose life becomes a nightmare, being routinely sexually abused by her father and his friends.
There's the experience of a teenage girl who had to flee her family home because the beatings from her mother became too much to bear.
"She beats my face until my jaw aches. That day she hit me so hard my earring went straight through my ear and came out the other side."
Describing the experience this woman said, "Dani came to a coffee morning at the refuge and looked at me and asked me if I'd like to do the writing workshop. I had no confidence at all, but I went along just the same."
"I loved it from the first session and for me the whole project has felt better than counselling or therapy.
"Going to see the play was scary – seeing what my story would be like on stage but the actors really brought it to life.
Afterwards though I felt a huge weight had been lifted from me like a release and I also like that it raised awareness in the audience too."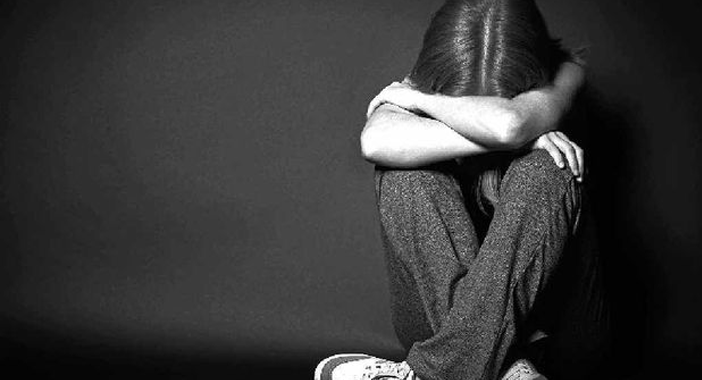 Suffolk Community Foundation work together with Bury Women's Aid and The Theatre Royal Bury.

Actors in the unique play 'Refuge' at the Theatre Royal, Bury St Edmunds

Helping the women from the Refuge, says Danusia, has been an "extraordinary" project to have been involved with.
"It's beyond therapeutic. Within the group there was a freedom for those involved to tell their stories and their confidence grew in the workshops.Their stories were so painful but by talking about them over and over the more they were able to get some distance.
The other side effect was when they saw people crying and there was a lot of tears in the theatre they realised their pain was big."
According to Annie Munson, former Chief Executive of Bury St Edmunds Women's Aid Centre, "The women involved were initially wary about what they had to give to the project and how much they might be exposed."
But, she said it has been such a success that the team at Theatre Royal have further projects now underway.
"I have done this work for many years and have seen many women with many stories but when I saw this performance on stage, it is one of the most powerful things I have seen in my time at the refuge".
Suffolk Community Foundation fund holder, and former High Sheriff Judith Shallow whose family fund, The Hodge and Shallow Fund – supported this project described the outcome as "Profound, astounding, soul wrenching and extraordinary."
She believes that the arts in all forms – theatre, dance, music, writing, painting etc – has the power to effect positive change where many other things can't.
"That's why last year I helped Suffolk Community Foundation launch their Arts and Culture Fund with a gala at The Theatre Royal. Refuge is a perfect project to illustrate just how powerful creative work can be"
Karen Simpson, Director of The Theatre Royal said "This was just a four week course and at the start we had no idea of the impact it was going to have on those who took part.
Friends of the women involved who came along to the play said they had seen them change, their confidence had grown and they were beginning to talk more. This shows that the arts can be a really powerful factor for change and this is a hugely important part of our outreach work".
Our fund recently supported creative writing sessions for women who have experienced domestic abuse. This then became a play which was extraordinary. On the night, one of the women described it as being 'better than therapy', and that's exactly what the arts can do. There were many people in the audience who were greatly moved - it was a ground-breaking piece of work.