Coddenham COVID-19 Response Group – Case Study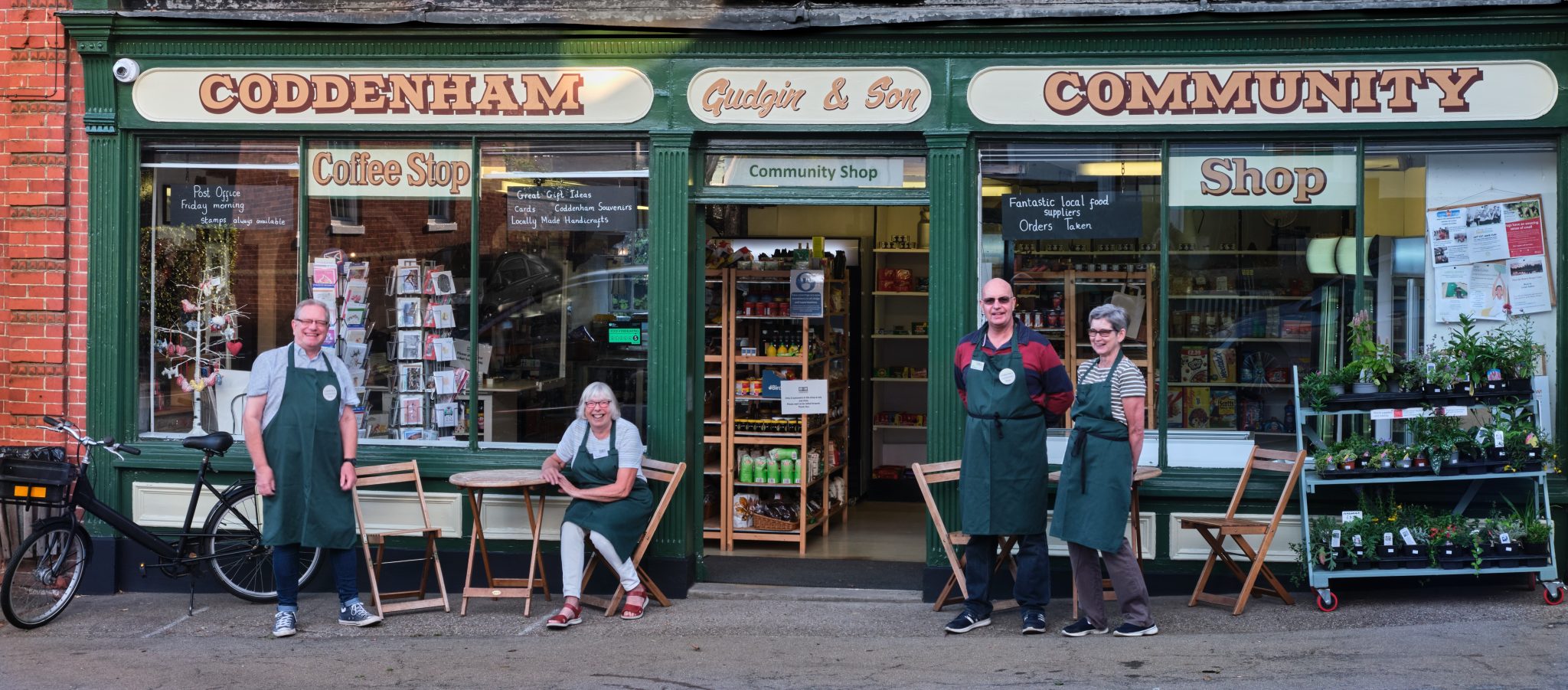 When COVID struck a year ago, the leading volunteer and charity organisations of the village of Coddenham in Suffolk, quickly rallied around. The Coddenham Centre, the Community Shop, the Day Foundation, the Gardemau Trust and St Mary's Church took the lead in creating the Coddenham COVID19 Response Group. Now one year on, it celebrates its first birthday having become the award winning Coddenham Community Response Group and supplying twelve months of help and support to the Parish and surrounds.
Community groups in the small parish of Coddenham have joined forces by putting in place a range of services to help those without essentials or struggling with loneliness.
Although, Covid infection rates are declining at the time of writing and the vaccination programme gives hope for the future, it is unlikely that the pandemic or its impact, is going to disappear any time soon. In September last year, the CCRG extended its terms of reference to become the Coddenham Response Group to not only ensure a pandemic response, but to continue to work together 'as a community, supporting the community' for the future. The Parish Council having initially deferred responsibility for leading efforts to support the community, the main charitable and voluntary bodies in the village decided there was a need to co-ordinate and support each other's efforts, to help the community during an unprecedented crisis.
CCRG has had a very busy first year – a team of volunteers were very quick to establish a new Community Website within 3 days of the first lockdown and to this day continue to expand it, publishing Covid and other useful information via the site.  They also send out regular emails, distribute posters and hard copy newsletters, of which all keep the vulnerable living in the Coddenham community informed and in touch.
A grant from the Suffolk Coronavirus Community fund has helped this organisation with the continuation of support activities, provision of food/goodwill parcels, the establishment of a helpline and 'telephone tree' and the organisation a number of community events when regulations allowed.
Members of the CCRG include the Coddenham Centre, Community Shop, Church and PCC, Day Foundation, and Gardemau Trusts.  The Coddenham Country Club, History Club and Football Club have since joined and further strengthened the Group. It meets virtually every month, chaired by representatives from founder members rotating quarterly, maintaining a clear focus on taking action and responding to the needs of the community.
There has never been a more important time for us to look after our neighbours and our local community.  When Covid struck a year ago, in less than a week we launched a dedicated website, email and phone number providing help and support, issued a newsletter through every door and launched a 'telephone tree' support service for anyone struggling with loneliness or wellbeing issues. From goodwill parcels, helplines, to the creation of a vibrant communication hub www.coddenham-parish.uk, we've demonstrated how so much can be achieved by a community working positively together, to help each other.  We are very grateful to Suffolk Community Foundation for this funding to help us deliver these vital services during this pandemic.