Local businesses give back to Suffolk
Launch of Leiston Library.

Businesses do not always have the resources they need to ensure their corporate giving achieves the greatest impact. Working with us can make all the difference.
One of the original partnerships created by Suffolk Community Foundation with a local business, was with Ipswich law firm Birketts.
Team member Mike Richards, says "We have a fund with Suffolk Community Foundation which goes back to 2006, and every year the partners donate £20,000 towards it.
"Part is used for grants to local charities and the rest forms an endowment to build up a giving fund for the future.
"Whenever the charity panel made up of our staff meets, we are presented with a list of applications which have all been carefully screened, often from organisations that are completely new to us," he said.
Birketts are also key partners, working with us to bring the Royal Ballet's Gary Avis and Friends to Ipswich for a fundraiser, and most recently hosting a special event with HRH Prince Edward Earl of Wessex.
Among the charities they have supported are Fresh Start – new beginnings, for children who are victims of sexual abuse.
"We contributed towards the cost of employing a Business Administrator to help the former CEO, Diana Porter, with her work in this instance," he said.
They've also helped a Felixstowe project called Level Two, which promotes the welfare of young people – with a transition to high school scheme.
In Ipswich they've helped the Winter Night Shelter for homeless people and also the Town Pastors, which run a scheme in the early hours of the morning to protect young people who've perhaps overdone the weekend "partying".
Volunteering at The Befriending Scheme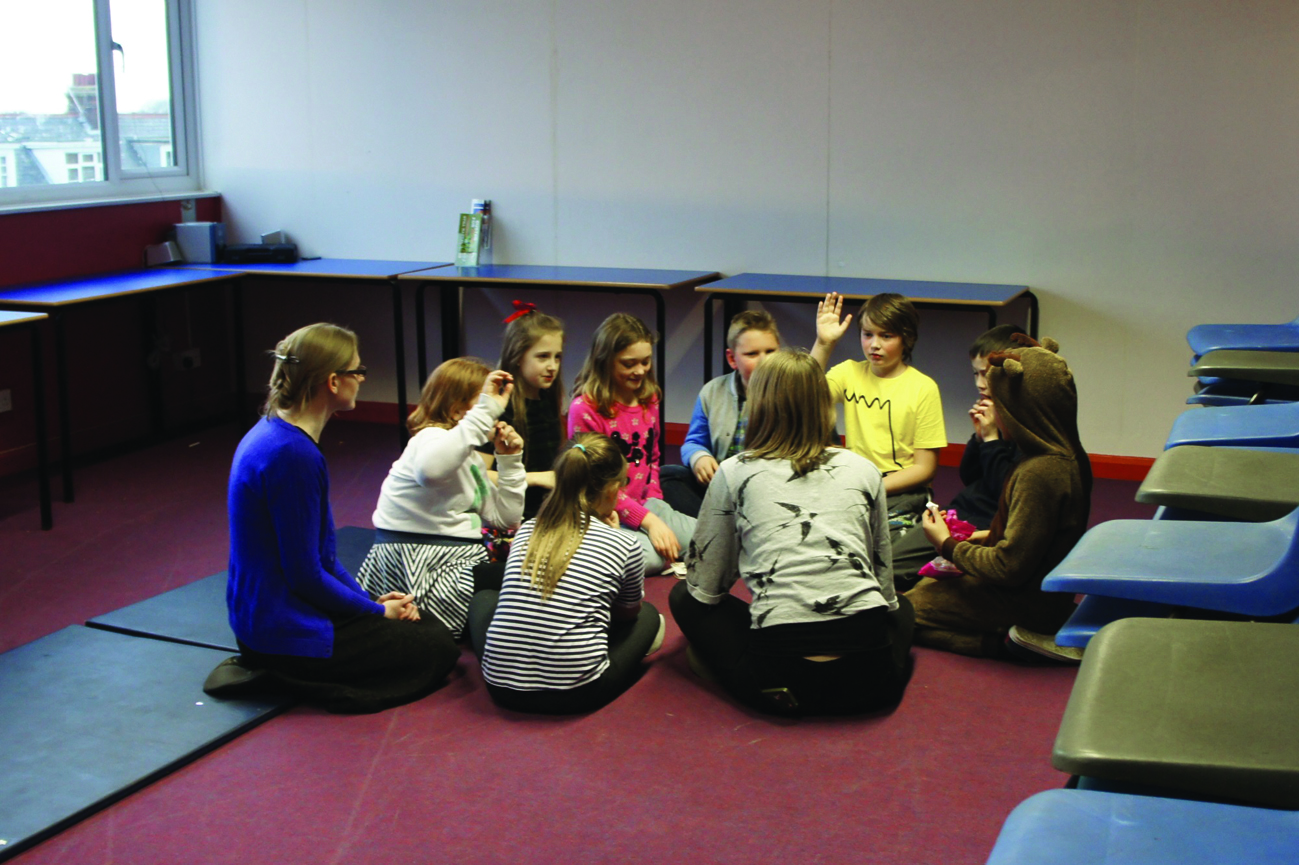 Level Two Youth Project at Felixstowe

AXA staff volunteering at The Befriending Scheme

Other Ipswich-based organisations involved with us are sister companies Pound Gates Insurance Brokers and Sevatas.
Through their collective 'doing good' approach, staff are encouraged to participate in fundraising events, given opportunities to volunteer and generally give back to their local community.
Director Del Sharman explained they established The Acorn fund two years ago. Money is raised through charity events, monthly dress down days, staff and company donations and the fund awards grants to small, often over-looked, good causes.
To make grantmaking as inclusive as possible, there's a staff committee which meets twice a year with the Foundation, to decide where to award grants.
"It's sometimes really hard to decide which causes to support because they are all doing such good work and we don't have unlimited funds to distribute."
Recently funded projects have included Friends of the Ferns, where a grant was awarded towards the cost of refurbishing a family room for those children that have been victims of sexual assault, and Age UK Suffolk's St. Augustine's Forget- Me-Not Club, providing a much needed opportunity for dementia sufferers and their carers to come together on a monthly basis.
Meanwhile Greater Gabbard Offshore Winds Ltd, based in Lowestoft, has created a fund that's quite different in the way it works. Spokesman Sid Anverali explained that the company established the Leiston and Sizewell Community Benefit Fund, specifically for the people of that area because the substation for their offshore wind farm is located nearby.
He says that it has worked really well and the Foundation has done all it can to make sure the process is easy and efficient.
Gayla Rowling, manager of Leiston Library says, "The grant we received from the Leiston and Sizewell Community Benefit Fund made a huge difference to the library. The money has been used for extensive painting and decorating of the library, as part of a wider refurbishment project. "
Whenever the charity panel made up of our staff meets, we are presented with a list of applications which have all been carefully screened, often from organisations that are completely new to us.