Wardens Trust – Case Study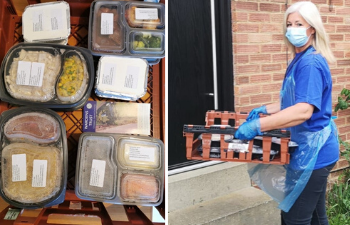 Wardens Trust is normal
ly 
situated in a large Hall on the 
Suffolk 
coast
,
 near Leiston and Sizewell. 
They
 offer services and facilities to children and adults with mental and/or physical disabilities. During this unprecedented COVID-19 pandemic 
they
 have had to dramatically change how 
they
 can offer 
their
 services to the local community.
Their hall may be closed, but they continue to try to help the local community, in partnership with others, as part of a Good Neighbourhood Scheme.  These may range from acting as a contact point for people to let charities and volunteers know about socially isolated, vulnerable and shielding individuals, a telephone befriending service, hospital and other transport services, drug prescription delivery services and shopping. A particular need for some of the most severely disabled will be shopping for essentials and a regular pre-cooked meal service.
Wardens Trust, with their own transport (previously part funded by Suffolk Community Foundation) will be contributing across these different areas. 
A big thank you to Suffolk Community Foundation for being so quick in offering grant support. With the prospect of substantial falls in charity income over the next 6 months, these funds allow charities like us at the Wardens Trust the opportunity to continue our mission to deliver services to local people in need.