Nominations are now CLOSED
The High Sheriff of Suffolk, Roz Eminson, launched the 2020 High Sheriff's Awards and called for voluntary groups and individuals to submit their entries for the annual community awards hosted by Suffolk Community Foundation.
The High Sheriff's Awards are designed to reward the volunteers, charities and community groups in Suffolk who devote their time and energy to improve the communities in which they live and work, to make Suffolk a better and safer place.
The deadline for 2020 nominations has now passed.
The awards will be presented at an evening awards ceremony at East of England Co-op, Wherstead Park, Ipswich on Thursday 26th March 2020.
For further information please contact Suffolk Community Foundation on 01473 602602 or email katy.thurston@suffolkcf.org.uk. 
Nominations are for the following award categories:
 Volunteer of the Year Award – under 30
Volunteer of the Year Award – over 30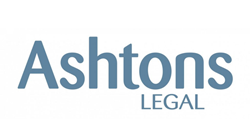 New Group of the Year Award
Strengthen Your Community Award
Caring for the Environment Award


Subscribe to our newsletter
To receive the latest news and grants information from Suffolk Community Foundation.