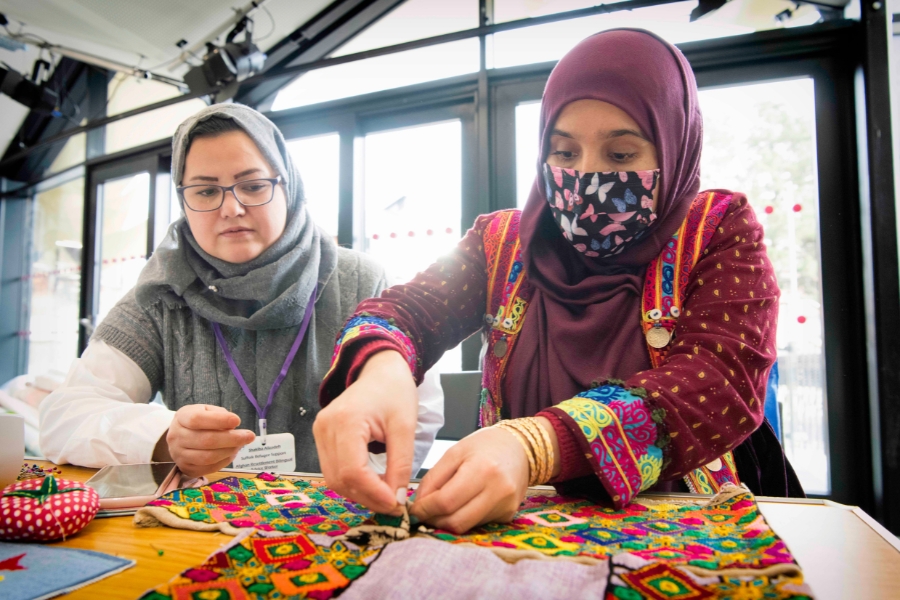 Anyone can find their life in crisis and facing a critical situation where they need help quickly to prevent an even more serious downturn in their circumstances.
Financial pressures caused by the cost of living crisis have pushed many more people into difficult circumstances.
Charities and community groups played an essential role in supporting vulnerable people to stay at home safely during the coronavirus pandemic, and to create resilience in communities to avoid additional pressure on the NHS and other public services.
Ongoing issues and challenges such as bereavement, unemployment, sudden ill health, addiction, domestic abuse, debt, homelessness and displacement were all compounded by the pandemic, and now, by the cost of living crisis.
Suffolk is seeing levels of need rise significantly and in recent months, the Foundation has been quick to provide critical financial household support for existing charities, community and faith groups and social enterprises to pass on to their clients.
Suffolk Refugee Support aim to ensure that all asylum seekers and refugees in Suffolk are given a warm welcome and supported to overcome past trauma, enabling them to live fulfilling lives within their new communities. They provide an advice service, employment support, English classes, youth work, as well as support vulnerable women and families.
Funding has enabled this organisation to support the Asylum Seeker & Refugee (ASR) Physical and Mental Health project, of which has supported 145 individuals in having a greater understanding of their health and wellbeing.
Ipswich Housing Action Group offer emotional and practical support and advice and guidance for people living with the experience of homelessness, or the possibility of becoming homeless, due to adverse personal circumstances.
Between April 2021 and March 2022, IHAG supported 1,647 local people facing the realities of having no safe space to call. Funding from the Foundation has helped contribute towards the costs of monthly visits from a Community Dental Van offering urgent treatment, as well as oral cancer
screening, to better meet the long-term health needs of these vulnerable individuals. This will enable 6 individuals to receive treatment in one visit.
Based in Haverhill, REACH stands for 'Restore, Encourage, Action in the Community and Hope'.
Their vision is to uncover and resolve the root issues of the people they see and lift them out of poverty, restoring dignity and reviving hope.
REACH provides Debt & Budgeting advice, emergency food, as well as support with benefits & housing applications.
Funding from the Denbury Charitable Fund enabled REACH to support a Community Outreach Worker post in Newmarket who went on to support
over 50 families in this western part of the county.