Education, Learning & Life Skills
Education, Learning & Life Skills
Equality of access to education is vital to an individual's life chances and ensuring that they fulfil their potential. The Suffolk voluntary sector offers a range of complimentary education based services that enhance personal development, learning and skills and increase aspirations. They work with adults, young people and their parents, including those with disability and mental health issues, ex-offenders and many from diverse communities who do not have English as their first language.  
Intergenerational learning and broadening access to a wider cross section of communities encourages people to break down barriers that have traditionally held people back. During the pandemic we have and continue to recognise and support the development of those, who without extra help, are likely to fall behind their peers. Our grantmaking has focused on supporting the adaption and upscaling of existing educational services. We also seek to encourage creative thinking and new projects that ensure a continued cycle of connection and learning between organisations and the vulnerable people they support.  
The charities providing education, learning and life skills in Suffolk need your financial and practical support to do their work.
Want to learn more? Read our latest news on Education, Learning & Life Skills here.
I want to help with education, learning & life skills in Suffolk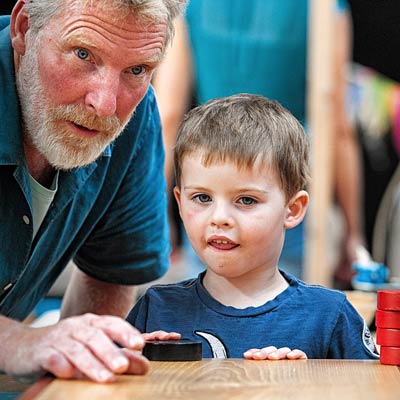 Watch our new 'Education, Learning & Life Skills' film
Why people support education, learning & life skills
I am delighted to raise funds which have reached Suffolk charities through the work of Suffolk Community Foundation. They always clearly understand the need and help others to deliver results, right where they are needed. The education of our young people is crucial to the future well-being of all of us, and our local charities do a fantastic job in helping people become the best that they can be.
So over the time that we've been working with Suffolk Community Foundation with the Rebuilding Local Lives Appeal, I've spoken to over 40 charities on my radio show and what really, really stands out to me is the ways that they have had to adapt to a very, very difficult time. They're robust, they're there, they're reaching out to people on Zoom that would have physically met before or picking up the phone. I'm proud of the work that our voluntary sector has done here in Suffolk because without them we really would have had an even tougher time that we've had.
Equality and access to education is so important for so many people across Suffolk. The voluntary sector is brilliant at providing that particular service to communities where perhaps mainstream educational services are hard to access. 
Education, Learning & Life Skills stories
Read the stories below which highlight the key areas where we are helping to support Education, Learning & Life Skills in Suffolk.
[et_pb_portfolio_dts_grid fullwidth="3col" posts_number="6″ include_categories="30″ show_categories="off" btn_bg_color="#462e8c" admin_label="Case studies grid" _builder_version="3.0.106″ title_font_size_tablet="51″ title_line_height_tablet="2″ filter_font_size_tablet="51″ filter_line_height_tablet="2″ caption_font_size_tablet="51″ caption_line_height_tablet="2″ custom_css_portfolio_filters="visibility: hidden;"][/et_pb_portfolio_dts_grid]